Leading professionals and industry icons will deliver impactful sessions and participate in interactive events that will expand your knowledge and network!

Investors and forecasters agree: the future for the hospitality industry is bright. An industry this big, calls for big thinking, and even bigger results. As part of our long-standing commitment to education, NEWH is proud to present the 2017 Leadership Conference, a bi-annual event dedicated to providing you with the tools, insights, and resources you need to take your company and career to the next level.
Keynote Speakers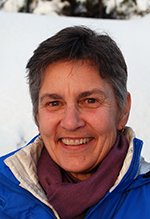 Ann Bancroft is one of the world's preeminent polar explorers and an internationally recognized leader who is dedicated to inspiring women and girls around the world to unleash the power of their dreams.Through her various roles as an explorer, educator, sought-after speaker and philanthropist, Ann believes that by sharing stories related to her dreams of outdoor adventure, she can help inspire a global audience to pursue their individual dreams.

Ann's teamwork and leadership skills have undergone severe tests during her polar expeditions and provided her with opportunities to shatter female stereotypes. The tenacity and courage that define her character have earned Ann worldwide recognition as one of today's most influential role models for women and girls. She has been named among Glamour magazine's "Women of the Year" (2001); featured in the book Remarkable Women of the Twentieth Century (1998); inducted into the National Women's Hall of Fame (1995); named Ms. magazine's "Woman of the Year" (1987); and honored with numerous other awards for her accomplishments.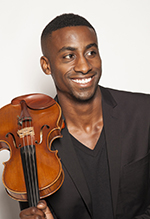 Kai Kight As a classical violinist turned innovative composer, Kai Kight uses music as a metaphor to inspire individuals and organizations across the world to compose paths of imagination and fulfillment. Inspired by his own mother who, when diagnosed with cancer, revealed regrets of not bringing her ideas to the world, Kai is on a mission to spark a global mindset shift in which ingenuity is the norm, not the exception. In his emotionally powerful presentations, Kai performs mesmerizing original music and vulnerably shares stories from his own transformation as an artist. Kai translates these insights into takeaways that audiences can easily infuse into their own lives and work environments. A product of Stanford University's design and engineering program, the d. School, Kai remains fascinated by the leaders, artists, and companies who dare to be different. As both a Mayfield Fellow and Kleiner Perkins Design Fellow, Kai has proven himself as a leader of the next generation of innovative and entrepreneurial talent. As a musician, Kai has performed his original music for thousands in venues across the world, from the White House to the Great Wall of China. As a speaker, he has created impactful experiences for audiences at conferences, companies, and universities internationally. Some of his clients include The Walt Disney Company, PricewaterhouseCoopers, and the Super-bowl winning Seattle Seahawks. His mesmerizing and original violin performance beautifully becomes a sonic metaphor for the core of his message: to inspire people to compose unique ideas in a world that celebrates conformity.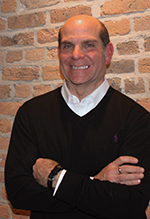 Marc Landsberg A native of the great state of Texas, and with 25 years of marketing leadership under his belt, Marc started SOCIALDEVIANT on February 1st of 2012 with the express intent of proving that good guys can win and that the world's kindest company can thrive. As CEO and Founder, Marc drives client relationships, business and IP development, talent acquisition and actively contributes to numerous publishing and speaking engagements. Marc has worked on brands all over the world, including General Motors, Samsung, P&G, MillerCoors and McDonald's. In his free time, he explores exotic locations around the world, thrives on intensely spicy food and eats oysters at every turn.